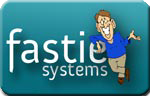 This past weekend I put my new site design in place. It is now available at both my business and personal sites.
Many thanks to Danny Vinik, Brandon Motwani and the talented folks at Brink Media for my new design. It was a kick in the pants from Danny that got me moving on this project in the first place, so I owe him double, at least.
My new site will demonstrate by example many of my capabilities with respect to Web site development. This very article, for example, is displayed courtesy of my new Content Management module. Just as this software will drive content on my site, so it can on yours. The entire site is now based on PHP - it is a dynamic site.
Let me know what you think. And, by all means, let me know if you find some kind of problem.
A total of 28 related articles were found. See them all...